Gray Taylor – Speaker – M1 Seminar: Climate Change, Carbon Pricing, and Ontario's Cap-and-Trade Announcement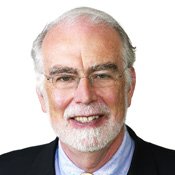 Gray's climate expertise spans the globe (Kyoto Protocol transactions), Canadian provinces (Alberta, BC and Quebec) and voluntary markets for carbon offsets, biodiversity offsets and renewable energy credits, as well as the policy and business issues related to climate change. He has written on a broad range of climate topics including adaptation, climate finance, the Arctic and equivalency agreements between the federal government and the provinces.
Gray is a past Chair of the National Environmental, Energy and Resources Law Section of the Canadian Bar Association, a former director of IETA and a member of the Environmental Finance Advisory Committee of the University of Toronto's School of the Environment. He recently was appointed the inaugural Distinguished Visiting Fellow in Environment at the University of Toronto School of the Environment. He has been placed in the highest levels by Lexpert, Who's Who Legal, Best Lawyers and the Legal 500 for both climate and environmental law.